Filipino Star Latest Edition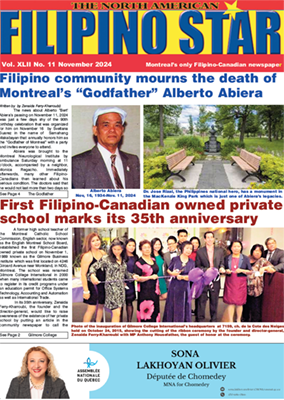 November 2013 Edition
Read the latest issue online or download it:
NOTE:
If you are experiencing difficulties opening or reading the pdf file online,
simply download the zip file to your desktop, then extract to read
Note: Online PDF issues require the
FREE Acrobat Reader to view them.

Online Edition Download Size: 3 mb
Avg Download Times:
High Speed: 20 s 56k: 8 min.
New issues are available here each month! Remember to bookmark us.
---
Latest Philippines News


Currently there is a problem with headlines from this site


Call us for your FREE Trial Dance Lesson! - 514-484-8346

Advertise With Us